NEWS
Fortunes of Ventuna 2.0: Defiance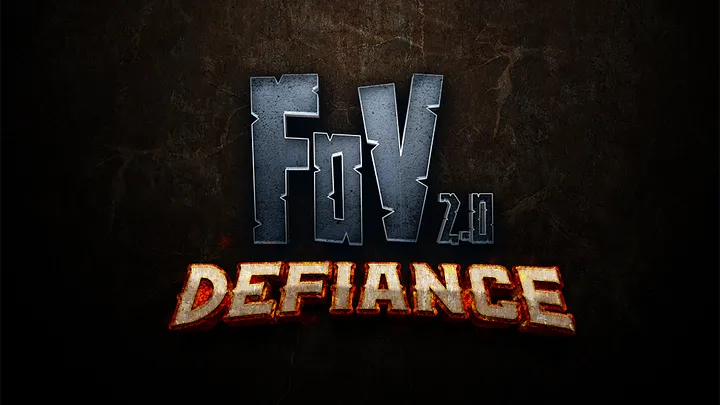 The latest news about the FoV 2.0 Defiance
We have some super exciting news for all your FOV 2.0 players. We've added 4 fantastic new features to FOV 2.0. Let's explore what they are…
1.Crafting Weapons
Crafting is fairly simple and involves two resources i.e. silver and gold. Whilst the gold and silver bars are not NFTs, the good news is that once you craft weapons combining gold bars those weapons will become NFTs. Boom!
So what's the difference between gold and silver? I hear you cry. Well, simply put, the silver bars are used to craft common Non-NFT weapons and gold bars, yes you guessed it, are used to craft Super NFT weapons.
NON-NFT Weapons:
50 silver bars are needed to craft 1 non-NFT weapon
There are two types of NON-NFT weapons: the Common and Rare Weapons
The crafting fee for combining silver bars will be 25 HeC
Non-NFT weapons will increase stats by +1 (AP or DP)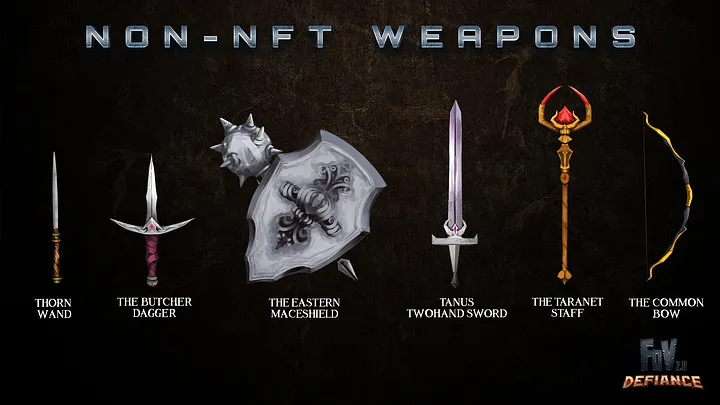 NFT Weapons:
Here are some main pointers:
5 gold bars are needed to craft 1 NFT weapon
There are two types of NFT weapons: the Epic and Legendary Weapons
The crafting fee for combining gold bars will be 100 HeC
NFT weapons will also increase stat upgrades.(AP or DP)
Epic Weapons will increase stats by +2 (AP or DP)
Legendary Weapons will increase stats by +3 (AP or DP)
The Skullscreamer increases AP +3 👀👀 You will like this a lot!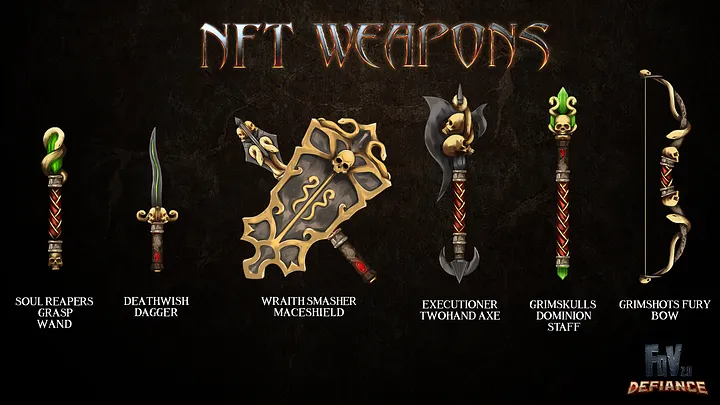 Weapon Durabilities
Common weapons have a fixed durability of 50 units. In the Siege mission, durability will decrease by 6 units, in the Exploration, it will decrease by 1 unit and in the Boss mission, it will decrease by 30 units. If the current durability level is not sufficient for the mission, it will not be included in the calculations. If the durability runs out, the player can reset it using HeC from the crafting screen. Additionally, from the same screen, the player can disenchant the weapon and earn 10 units of silver bar, which is equal to 20% of the crafting cost.
So where do you get the silver and gold?
A few places actually; from World Bosses, chests and even the in game Shop. One important nugget of information is that silver and gold bars can be purchased by players but you cannot trade or sell them among yourselves.
2.MayinHara Socket Opening
You're going to love this next one. There is a very cool feature for your MayinHaras; sockets can be opened on MayinHaras to equip them with weapons.
Please note that a fee of 50 HeC will be charged for the first socket opening, and 100 HeC for the second.
3. World Boss Mode: The Battle Against Dalvan, Eric Malvinha, Sarikar
In this fantastic new mode, MayinHaras collectively fight together to defeat the World Bosses. For you lore junkies, these bosses are minions of Ventuna's nemesis Lord Oblivion who features in the forthcoming Heroes Chained. This exciting event lasts for fifteen days and the probability of winning depends on the number and stats of the MayinHaras taking on the evil bosses.
Defeating the Bosses and Rewards
After defeating and vanquishing the Dark Bosses, rewards will be distributed based on the percentage of the total share.
During the Boss battle, the calculation for the participating player's contribution will be Stats * Participation Time. However, for reward acquisition, the calculation will be Tier * Stat * Participation Time. This means that even though Tier doesn't affect the battle, it will increase the chances of earning rewards through a multiplier effect.
If the opposing power, when combined, corresponds to 50% of the Boss's power, you will be considered victorious. Bonus rewards in Table 1 will be randomly distributed among the participants. If the opposing power, equivalent to 50% of the Boss's power, cannot be gathered, you will lose. In the event of a loss, you will have the chance to win +2 AP | DP Training Tickets, +2 AP | DP Gems, +2 Stat Upgrades, Gold Bars, and much more.
In addition to that here is the bonus reward pool: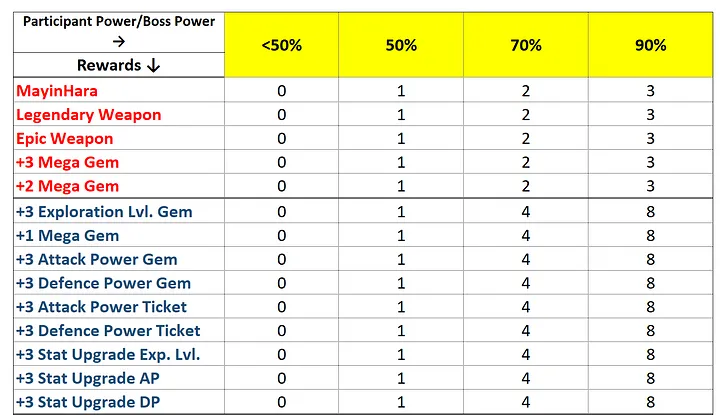 4.Three Types Of Chest Sales
We also have chest sales and will be selling these chests with 3 sets of different content. The 3 types of chests are small, medium and large.
!IMPORTANT
Chest sales will be active until May 30th. Discounts will end on May 20th, and for the remaining days, they will be sold at regular prices.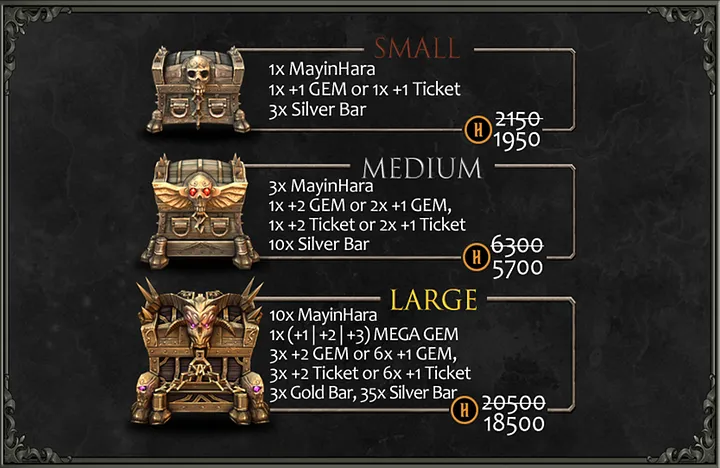 That's all for this update Heroes! Keep on battling away!
May your armies prevail in the fight against evil! We are the clans of Ventuna!
HEROES RISE UP! The Quest is Upon Us!…
Website | FoV | Whitepaper | Litepaper | Twitter | Telegram (GL) | Telegram (TR)| Telegram (Ann) | Medium | YouTube | Twitch | Instagram | Discord |
*Inventuna Games may, at any time, amend the pricing, availability, specifications, content, descriptions or features of the game and mobile application or any products sold through the Services. The inclusion of any products through the Services at a particular time does not imply or warrant that these products will be available at any other time. All such changes will be effective immediately upon posting of such new product prices to the Services.*