Jamieson Lee Hill
Head Copywriter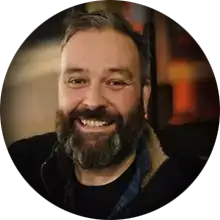 Jamieson is a highly inspired copywriter with bags of experience in different sectors. Having cut his writing teeth in the world of curriculum design and content for education, he later wrote two pedagogy books and edited 3 books including 'Life's A Game' by Mev Dinc and two teen superhero novels, 'The Adventures of Tom Sharpe by Peter Drinkwater'.
With a background as a certified UK college lecturer, teacher trainer and college manager in England from 1999, Jamieson stepped into the freelance world of content writing in 2012.
As a D&D role player and Dungeon Master and avid reader/viewer of fantasy and sci-fi, Jamieson brings to the table oodles of creativity and imagination. Also, he has been video gaming since the heady days of Spectrum 48k right through to the present time. Video games are pure art to his mind.
With two Master level Diplomas in Business Management and Cambridge DELTA Teaching and a Certificate in Education, Jamieson combines the rationality of a former educator with the innovation of a fantasy fan. He is also certified in 11 areas of Digital Marketing by the leading US Organisation Digital Marketer and has had senior roles as a copywriter in British companies.
Aside from copywriting, Jamieson is releasing a 300-page book of poetry called 'Blue Soul Fire Alive' and has commercially released over 20 songs as a singer and lyricist.
Writing is his diehard passion in life!
Jamieson Lee Hill
Head Copywriter