EMRE YUCELEN
Music Director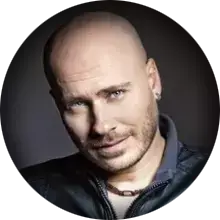 Emre Yucelen graduated from Istanbul Technical University Turkish Music State Conservatory Voice Training Department. He plays baglama, guitar, piano, ney and oud. Yucelen released his first solo album in 2010 with a total of 3 albums and 2 singles to his credit.
Yucelen has built a reputation in the Turkish Video Games industry as the music director of the following games:
Istanbul Kiyamet Vakti (MMORPG): A milestone in the Turkish Gaming Industry. The game has been active since 2006, one of the handful of games celebrating its teens. IKV Playlist
I Can Football: The first 11 vs 11 online football game in the world. The game won the Best Content Award in the 2010 at London World Communication Awards.
SuperCan: Turkey's first kids superhero, reached millions of users in just a few weeks.
Linkedin
EMRE YUCELEN
Music Director